Continual improvement with your team with
Performance Reporting & Agent Performance Analysis
Car Wars reporting helps you stay laser-focused on the most critical phone metrics that affect sales and customer experience and actively improve phone performance.
With Performance Reporting, you can:
doneConsistently track trend-based strengths and weaknesses
doneGet detailed phone handing, broken down by individual agent and location
doneKnow which agent is handling the most inbound phone calls and successfully executing on outbound calls
donePinpoint exactly where each agent can improve
doneInstill accountability and find opportunities for training
GET A DEMO.
Schedule a call with our Sales team to learn more.
Dealership Performance CRISP Report
The Dealership CRISP Report is a bird's-eye view as to how your store is doing in each crucial phone metric. CRISP is the acronym to score your ability to:
C
Connect
Connect callers to someone who can help them.
R/I
Request/Invite
Request the appointment and Invite potential customers into the dealership.
S
Set
Set the appointment for a firm date and time.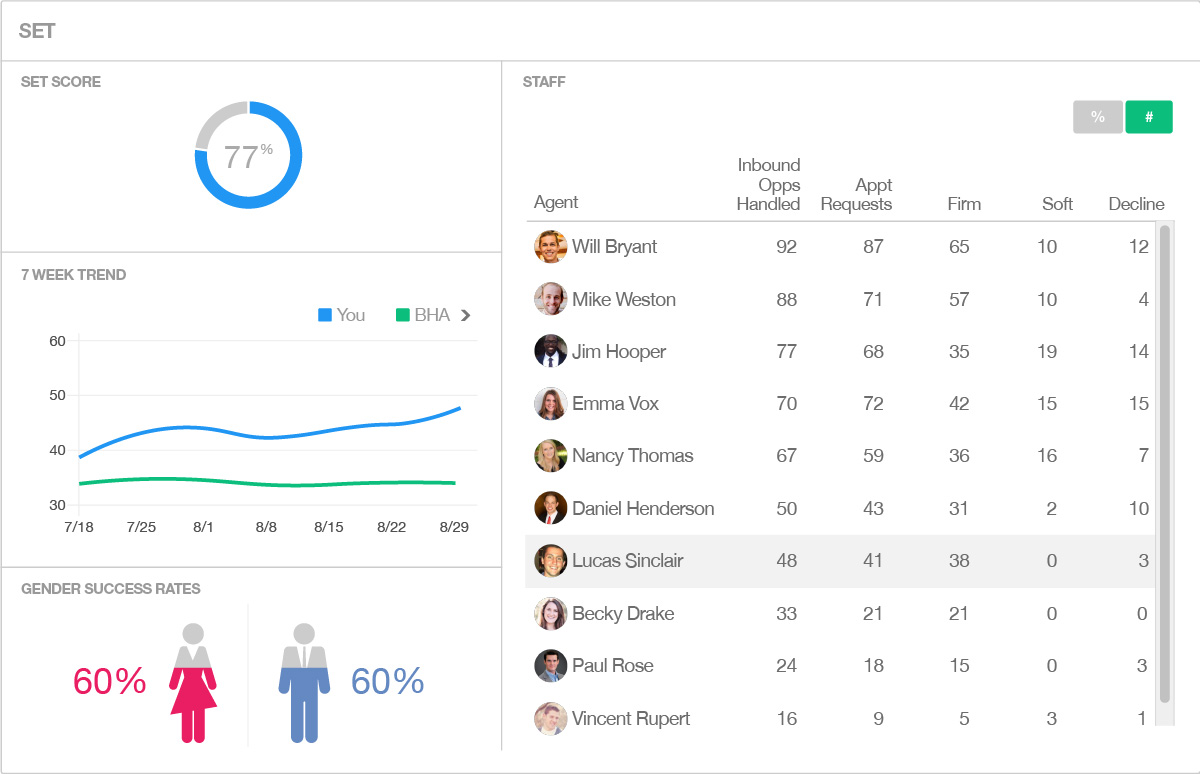 P
Pursue
Pursue opportunities by making outbound calls.
When calls aren't converted into an appointment, you've lost a prime opportunity to sell a car! We identify those calls and track your efforts to seize those opportunities.
Client Success Story
Managers at a Buick store in Houston, TX rely on the Dealership CRISP Report daily. Each manager receives a breakdown of their CRISP scores, and the group discusses areas for improvement collectively.
"It helps us to see where we're going wrong and where we need to improve, as well as what we need to do to Own The Phones."
"CRISP is something we always talk about and strive to get better on; it helps us see where we're at and if we need to listen to more phone calls."